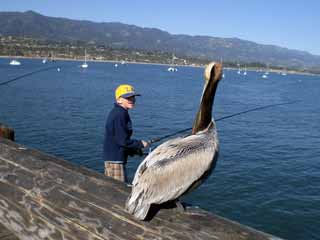 To promote changes for a better world,
FREE-WILL PRODUCTIONS
an "interdependent" documentary team,
NEEDS YOU !
GREAT NEWS !
After a lengthy 15-month legal battle with U.S. Immigration,
and thanks to overwhelming support
from friends, family and long-time supporters,
French-born journalist and filmmaker Gerard Ungerman,
a twenty-year resident of the United States,
was finally allowed to return to the U.S. on Oct. 12, 2011.
He has been happily re-united with his family in Chico, CA.

FREE-WILL PRODUCTIONS is now BACK ON TRACK.

After spending years exposing war-profiteering
and the resulting human suffering,
Free-Will Productions is now redirecting its efforts
toward a different, although totally related, endeavor:
documenting the current evolutionary shift
toward greater respect for our world,
its people and the environment.
FREE-WILL PRODUCTIONS already released:
BELONGING
A scientific and spiritual journey into Humanity's footprint on the Earth.
Inuit communities in the Arctic bear witness to a global fact;
the irresponsible abuse of fossil energies and polluting technologies
bring countless problems to the world beyond climate change.
Their plight exemplifies why we have no other choice today
than to embrace a new ethic of respect for nature
and to turn away from short-sighted environmental carelessness.
Belonging is narrated by Dustin Hoffman.
Now available on DVD
Link to: Belonging - trailer
Today, FREE-WILL PRODUCTIONS' Gerard Ungerman is starting a new,
open-ended project: documenting the revolution in behaviors
that is now sweeping through the world. Decades of orchestrated
materialistic greed have produced the combined social,
economic and environmental crises we are now facing.
However, a revolution is under way as a result
of the global education brought about by the internet.
Millions of people everywhere are rejecting the prevailing "dog-eat-dog" attitude,
and they are rediscovering another way.
Their methods and ideas all have a common core characteristic:
RESPECTFULNESS.
A growing number of people around the world are leading their lives
according to ethics that are centered on the universal notion of respect -
respect for their fellow human beings and for life on Earth in general.
Rejecting the oftentimes unkind and short-sighted materialistic obsession
promoted by the pathologically greedy who rule and ruin our world,
their respectful endeavors, big and small, generally go unreported
by the mainstream commercial media.
However, as our global, debt-based, hyper-consumer system collapses,
and as more and more people fall victim to hopelessness and cynicism,
these examples of kindness and respectfulness are the most important stories to report.
Making this concept of "respectful living" the new norm of human behavior is our only way out of the suicidal pit of greed.
To fulfill the proposition of documenting this revolution in attitude and actions,
Free-Will Productions will now begin to produce dozens of short vignettes
showing real-life, inspirational portraits of people somehow living in this model of respectfulness.
We want to bring to the forefront illustrations of people doing big and small things to benefit the world around them.
Free-Will will initially focus on the United States, a place all too often associated
with the image of a greedy and careless nation eating up all of the world's resources.
In reality, innumerable Americans are proving through their daily actions
that they are spearheading a paradigm shift.
The stories of those who are taking part in this revolution
deserve, and in fact need, to be shown widely.
Free-Will Productions will make these videos available on our new website:
Thank you for accompanying us as we begin this new adventure!
Such projects are very costly and now WE NEED YOUR HELP !
By ordering copies of our docs and / or having your local public libraries
or educational institutions order them too, you can both
fund our work and have it shown in your community.
WE NEED DONATIONS.
If you're familiar with our grassroots, yet high production value investigative work,
you know that your generosity will be put to good use.
We never waste a dime and even relatively modest budgets
allow us to produce quality films that will be seen around the world.
If you long to open new eyes to the vision of working together
for a better world, our films will do just that.

Send any amount you can through PayPal (Gerard at FreewillProd dot com)
or click one of the links below to use our secure shopping cart.

THANK YOU SO VERY MUCH.
DONATE $10 <===> DONATE $100
(please change the quantity in the shopping cart if you would like to donate more)

CHECKS or MONEY-ORDERS should be made out to
GERARD UNGERMAN
and mailed to:
Gerard Ungerman / Free-Will Productions
2626 Navarro Drive - Chico, CA 95973 - USA


----------------------------------------------------------------------------------------------------------------------------